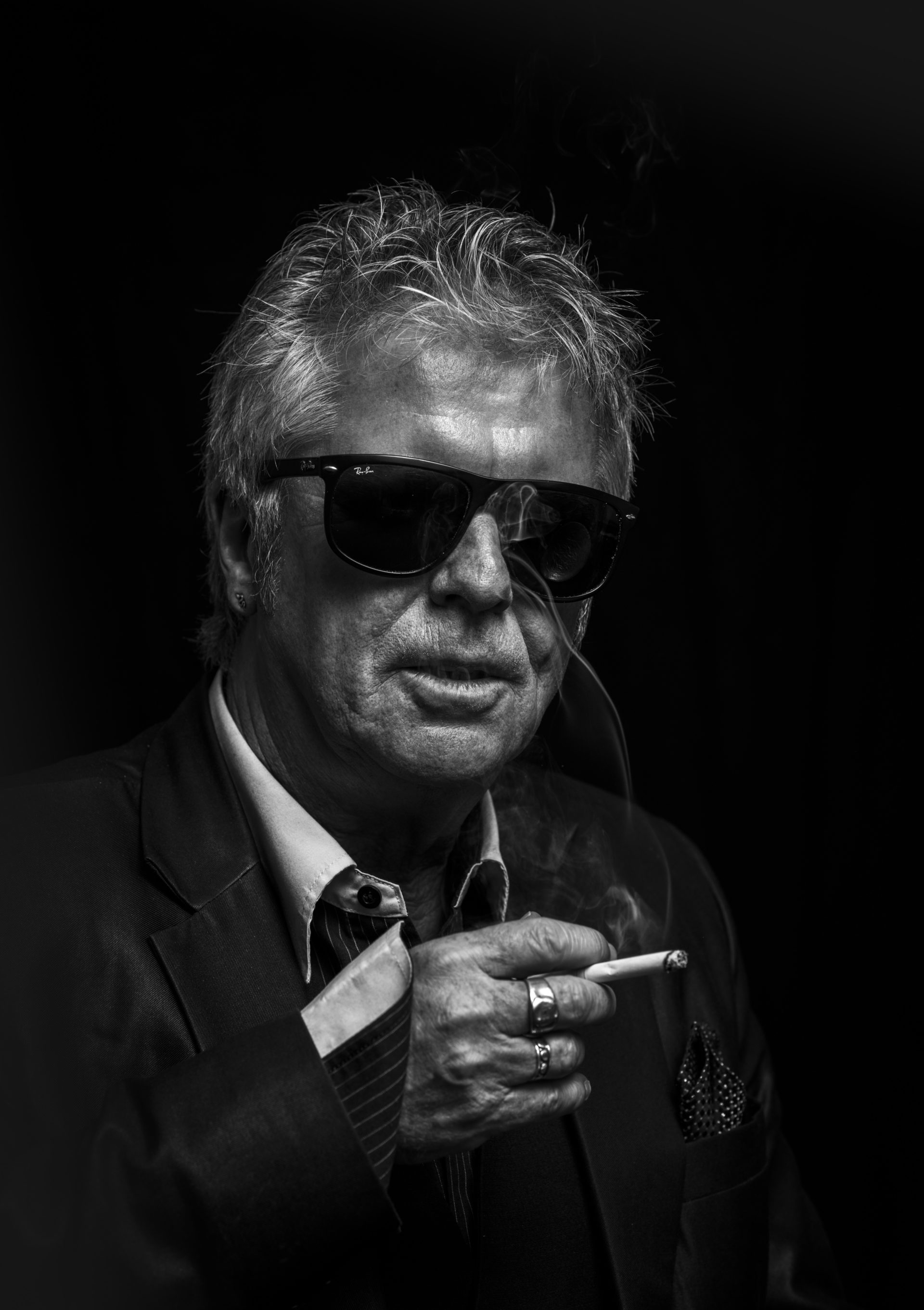 Stein Groven (født 22. februar 1952 i Trondheim), best kjent under navnet Casino Steel, er en norsk keyboardist og vokalist. Som 18 åring flyttet han til London hvor han på 70-tallet blant annet var medlem av punk-rockbandene Hollywood Brats og senere The Boys som fortsatt er aktivt.
I Norge ble han først kjent for sitt samarbeid med Gary Holton som han ga ut fire album med på starten av 80-tallet.
I 1983 startet han samarbeidet med Claudia Scott og Ottar «Big Hand» Johansen i countrytrioen Claudia / Big Hand / Casino. Trioen ga ut tre plater og fikk Spellemannprisen 1985 i klassen roots & country for albumet Oh Yeah!.
Samarbeidet med Claudia Scott fortsatte utover 80-tallet, først som duo og deretter i bandet CCCP hvor også Carlene Carter og John Payne var medlemmer. I 1990 ga han ut sitt første soloalbum som fikk navnet Casino Steel. Året etter startet han plateselskapet Revolution Records.
I 2007 startet han The Last Rock 'N' Roll Band sammen med blant andre Honest John Plain fra The Boys.
Casino Steel had been in the influential Hollywood Brats, who formed in London in 1972 around the songwriting partnership of Steel and Andrew Matheson. Similar in style and looks to The New York Dolls they were born out of disgust and aimed to shock.
After The Brats, Steel, Plain and Dangerfield formed The Boys with Duncan 'Kid' Reid & Jack Black. Along with The Sex Pistols, The Clash, The Damned and Generation X, The Boys were amongst the first wave of the UK punk explosion in the mid 1970's and became the first UK punk band to sign an album deal in January 1977. Highly regarded by the music press and their contemporaries, their pop approach and use of harmonies led to their description as "The Beatles of Punk", with their debut album entering the UK charts in September 1977.
Every Christmas The Boys rearranged the 'B' and the 'Y' and became The Yobs, releasing classic punk Christmas songs.
In March 1980 Steel left The Boys to hook up with his good friend Gary Holton (Auf Wiedersehen Pet) from The Heavy Metal Kids and as Holton/Steel they enjoyed considerable success across Europe, until Holton's untimely death in 1985. They received several Platinum and Gold trophies and topped the charts with 4 albums and several hit-singles. Their biggest hit was "Ruby (don't take your love to town).
Steel's solo success continued and he went on to become a big country star, working alongside the likes of Claudia Scott, Carlene Carter & Ottar 'Big Hand' Johansen. He also toured with Waylon Jennings, George Jones and Johnny Cash.
Casino won a Norwegian Grammy with the country-trio Claudia/Big Hand/Casino, after which Claudia (Scott) & Casino formed CCCP together with Carlene Carter and John Payne. Scott&Steel recorded an album together, before splitting up to do solo-careers.
Casino did his first solo-album in LA, with a little help from his friends Andrew Matheson and Ian McLagan (Small Faces/The Faces). He then went on to record an album "Casino Steel & The Bandits" with ace guitar-players Mick Ronson & Marius Müller.
Steel then went on to record the Grammy nominated "Dirty Laundry" with Plain, Ian Hunter (Mott The Hoople), Glen Matlock (Sex Pistols), Darrell Bath (The Crybabys) and Vom (Die Toten Hosen).
His first solo country album "There's A Tear In My Beer" was released to great critical acclaim in September 2005.
In 2007 Casino Steel & Honest John Plain renewed their partnership in a new punk supergroup, playing Ramones-influenced rock'n'roll with a hint of Johnny Cash! The Last Rock 'N' Roll Band, released their debut on 10 October 2007.
In 2010 Honest John Plain, Duncan Reid, Casino Steel & Vom Ritchie of The Boys recorded a new album along with Backstreet Girls guitarist Petter Baarli. The Mattless Boys was released in October 2010.
Casino Steel is still touring with The Boys in countries like Thailand, Argentina, Brazil, Uruguay, USA, Canada, England, France, Czech Republic, Germany, China, Japan, Italy, Spain, Switzerland, Sweden and Norway! The Boys also released "Undercover-live in China" and a new album "Punkrock Menopause" during the last few years.
He has also recorded a new single with The Hollywood Brats (to be released in 2019).
Get ready for some real rock'n'roll when Casino & The Bandits disturb your neighbourhood with songs from Casino's long career.